Sunmora font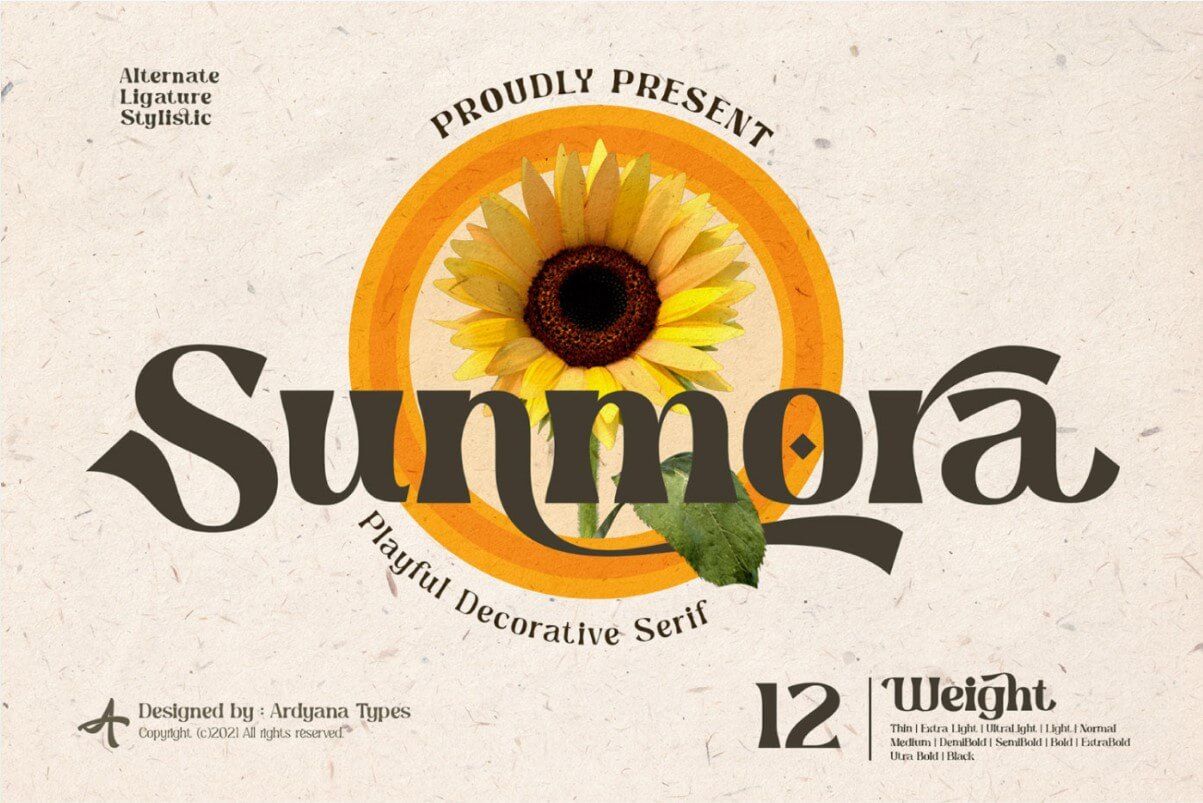 Author: Ardyana Types and Graphic Design Freebies
License: Free for personal use only
Short description: Sunmora, from Ardyana Types, is a classic decorative serif font from the eighties to present. It's an elaborate curve and unique tail shape with 12 weights, from thin to black. Sunmora is perfect for: headings, logos, fashion design, website design, floral imagery, magazine covers, posters, and more! This font includes discretionary ligatures and is mulitlingual. If you want a stylish font that is guaranteed to draw the eye, then Sunmora is your best bet!