Inspiring lettering-style fonts
Lettering art is often used in advertising and product design when there is a need to show your personality.
Using such handwritten fonts will help to "enliven" the text, make the inscriptions unusual and easy to remember, focus attention on the inscriptions, or even inspire you to create an original letter logo.
We have collected 12 fonts that will inspire you to design feats.
1. Brownhill FONT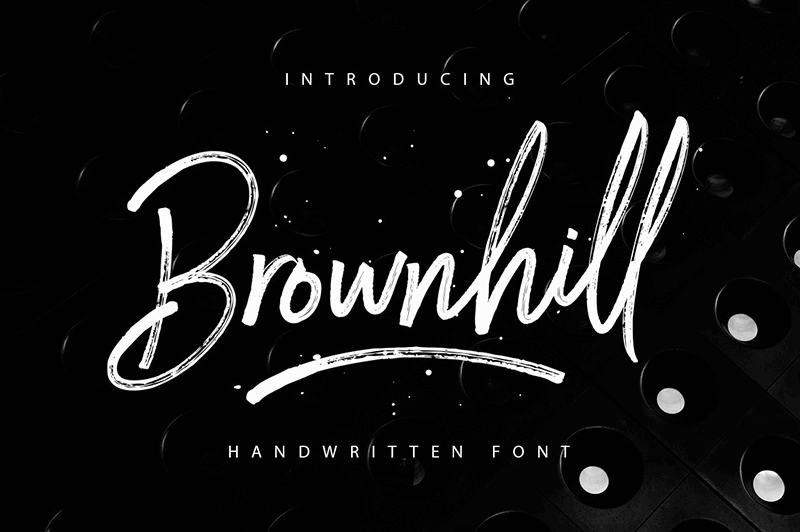 Brownhill is a bold and cool script font with a distinctly authentic look. It contains a full set of lower & uppercase letters, a large range of punctuation, numerals, and multilingual support.
2. Neptunian FONT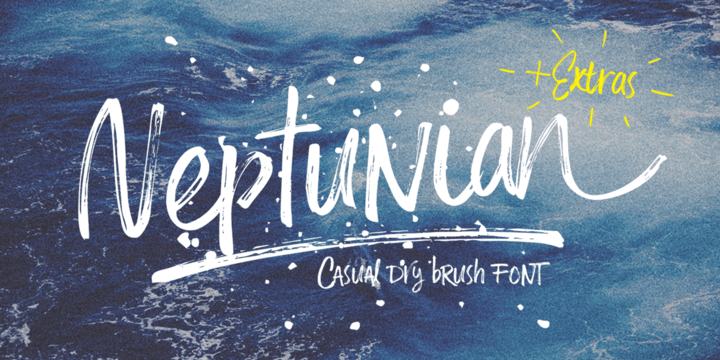 Cute casual brush font that resembles slightly disheveled surfers ' hair. Perfect for logos and clothing design.
3. Advetime FONT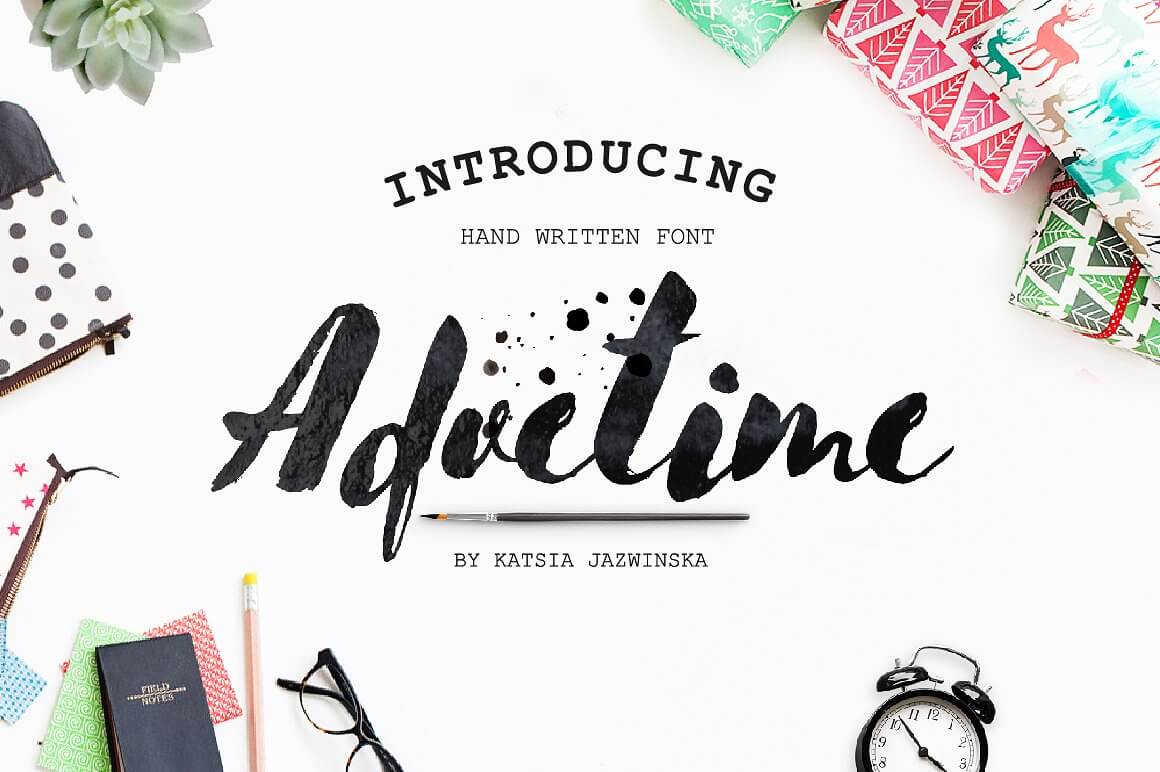 A hand-drawn font with a watercolor brush will add a slight carelessness to a serious project.
4. Bandakala FONT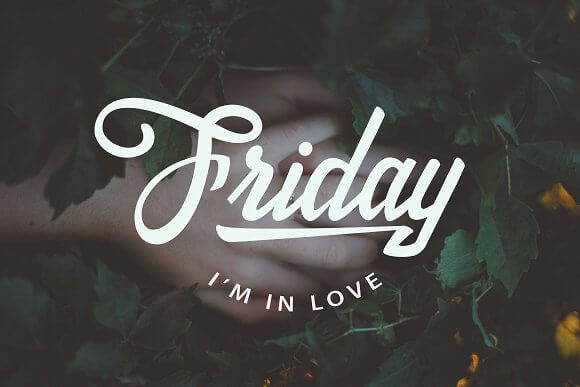 This font was inspired by the 1950s American apparel culture. The angles of the vertical strokes vary a little that give rustic and natural feeling.
5. Jameican Blue FONT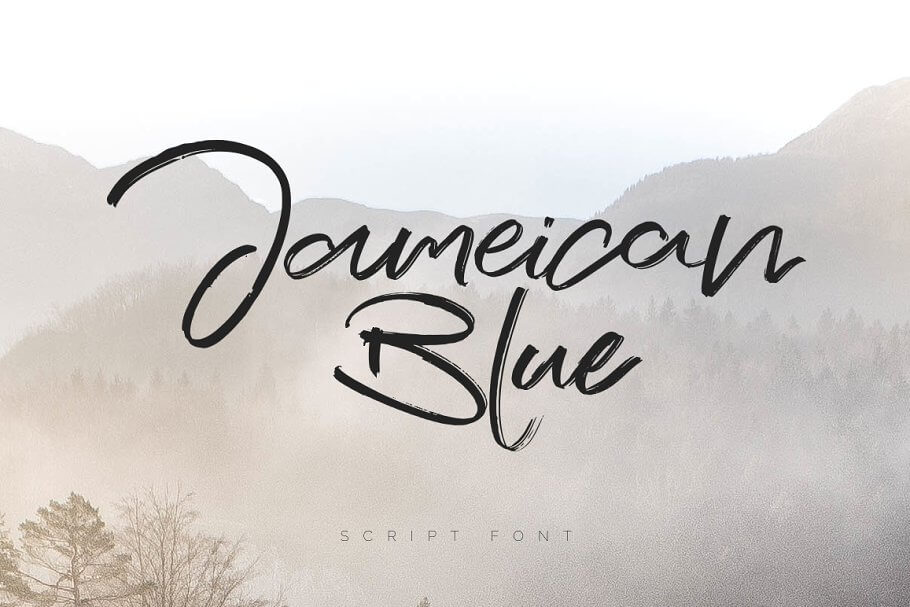 Hand lettered font Jameican Blue every details is natural and untouched. Carefully made. You can create wonders in your designs with the font that has fluent and natural texture.
6. Miss Summer FONT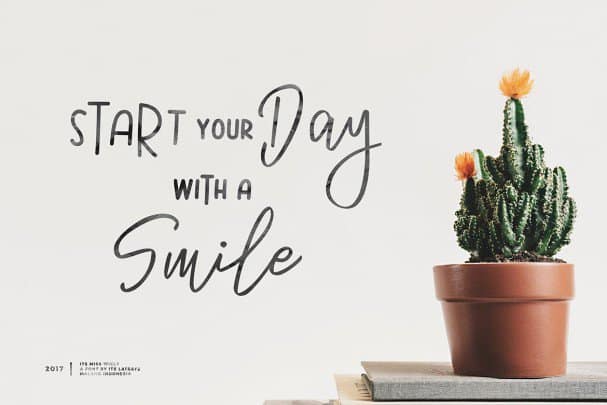 The thin handwritten font is great for wedding, event, invitation, escort card, table number, title menu, display, logos, blog slider, custom address, stamps, packaging, greeting card, etc.
7. Clickbait FONT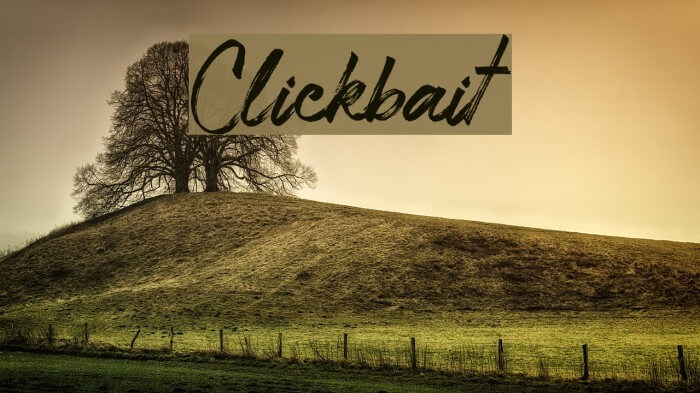 A calligraphy dry brush font that you'll never ignore. Implementation of the almost-empty brush pen and super fast stroke to get those natural textures of hand lettering impression.
8. Chietah FONT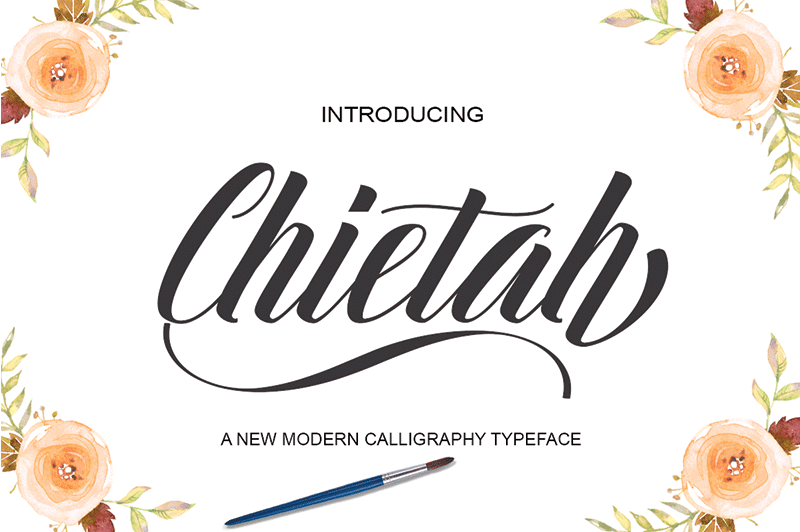 The perfect calligraphic font suitable for logos, clothing design, web design, and article titles.
9. Black Royal FONT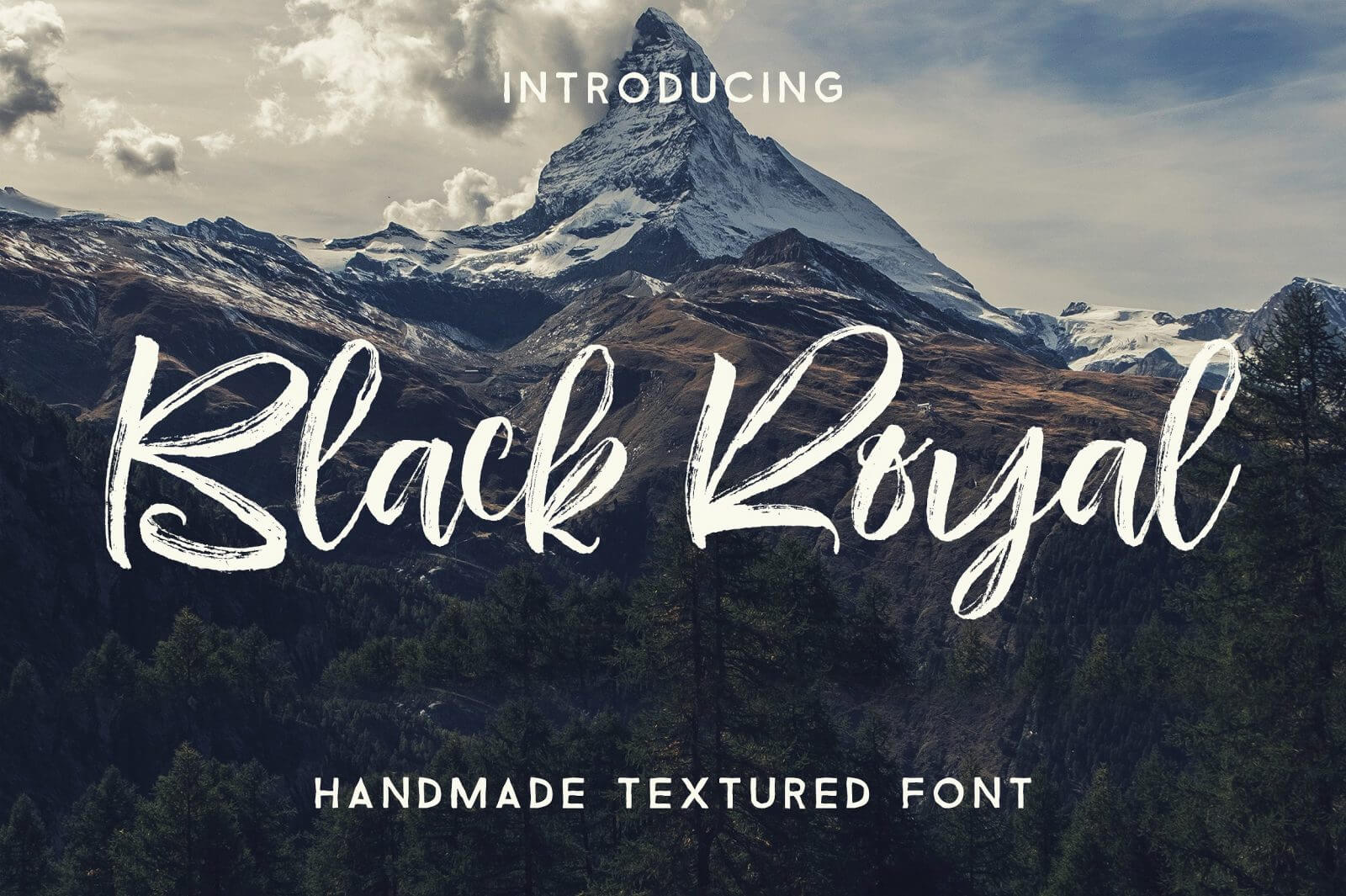 Black Royal a Handwritten textured font Useable for posters, prints, covers, business card, wedding card, typography designs, etc.
10. SokaQola FONT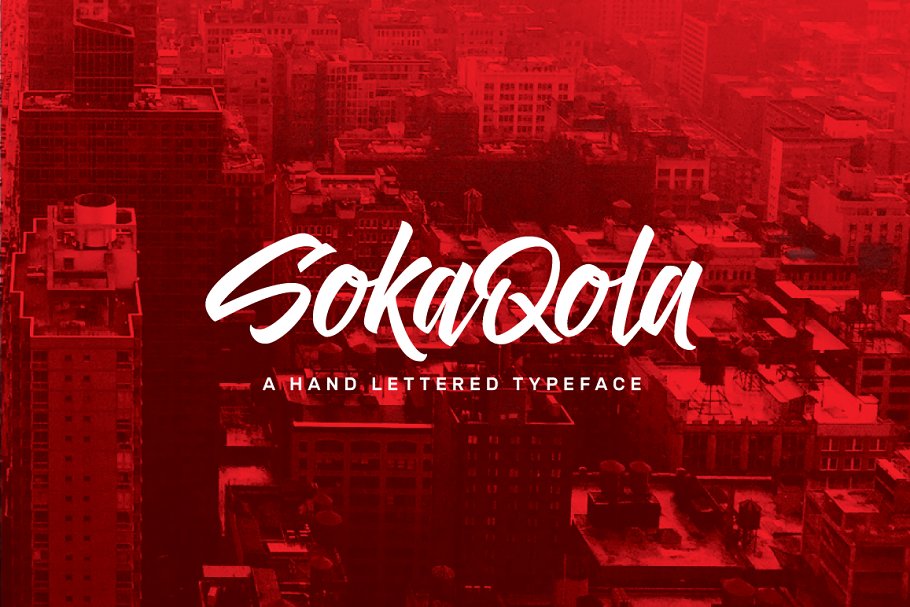 SokaQola is a modern hand brush lettered typeface. It suitable for logo, branding, t-shirt, poster, packaging, book cover and cards.
11. Experiment FONT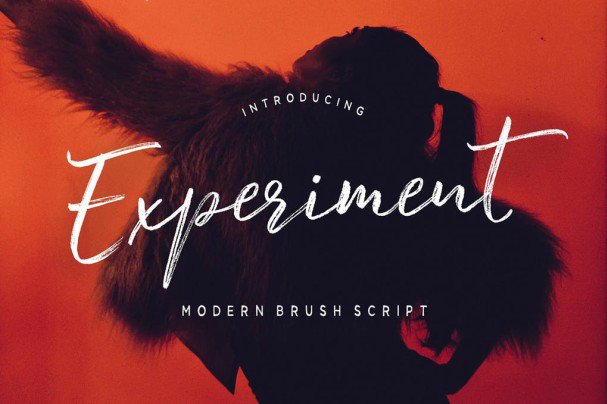 Experiment is a dingbat and brush script font family. This typeface has two styles and was published by Dhan Studio.
12. MorningDew FONT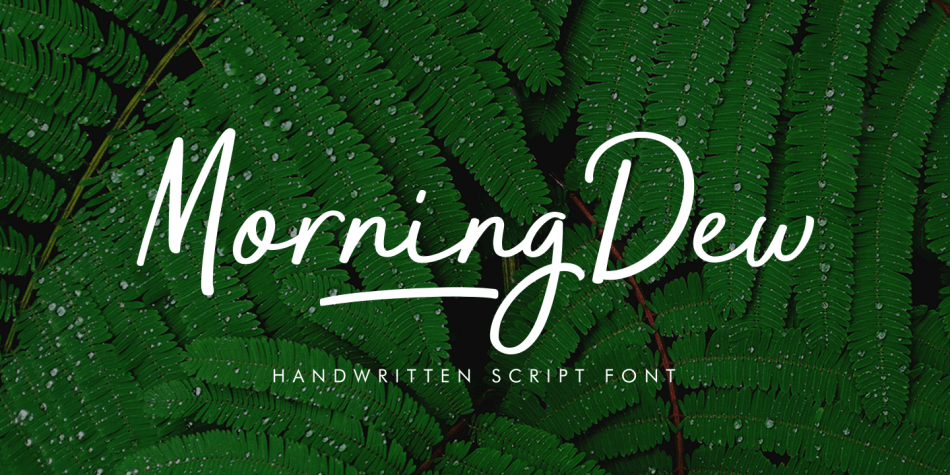 Morning dew tells the story of a handwritten font which someday will stitch your heart with warmth and tenderness. It comes specifically to represent an expression of your feeling that has been stored so deep within the soul.
Do not forget that on our site you will find a lot of free and paid fonts for every taste. Don't miss updates.